Wednesday, September 3, 2008, ( 10 views ) -
Diagnosis
- Posted by Emily
Today was Newton's follow up X-Rays. Since he has been being a good boy, Dr. Roberts decided that Newton could have the X-Rays done without sedation. Mary went with me to the appointment. I was a bit nervous going into the appointment because I knew that worse case scenario, the lesion could be bone cancer. As you can see in the second set of X-Rays, the area of concern had grown in size.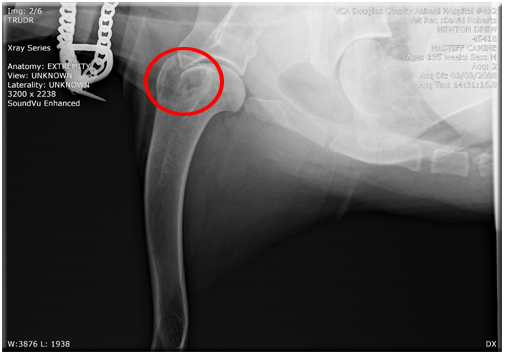 The Radiology report confirmed that the area had grown and that it hadn't spread to the chest.

Dr. Roberts' recommendation was to make an oncology consultation at CSU and have a bone scan done.
<<
<Back
| 12 | 13 | 14 | 15 | 16 | 17 | 18 | 19 | 20 | 21 |